Mera Paani
Mere Mobile Pe!
Put an End to Your Water Worries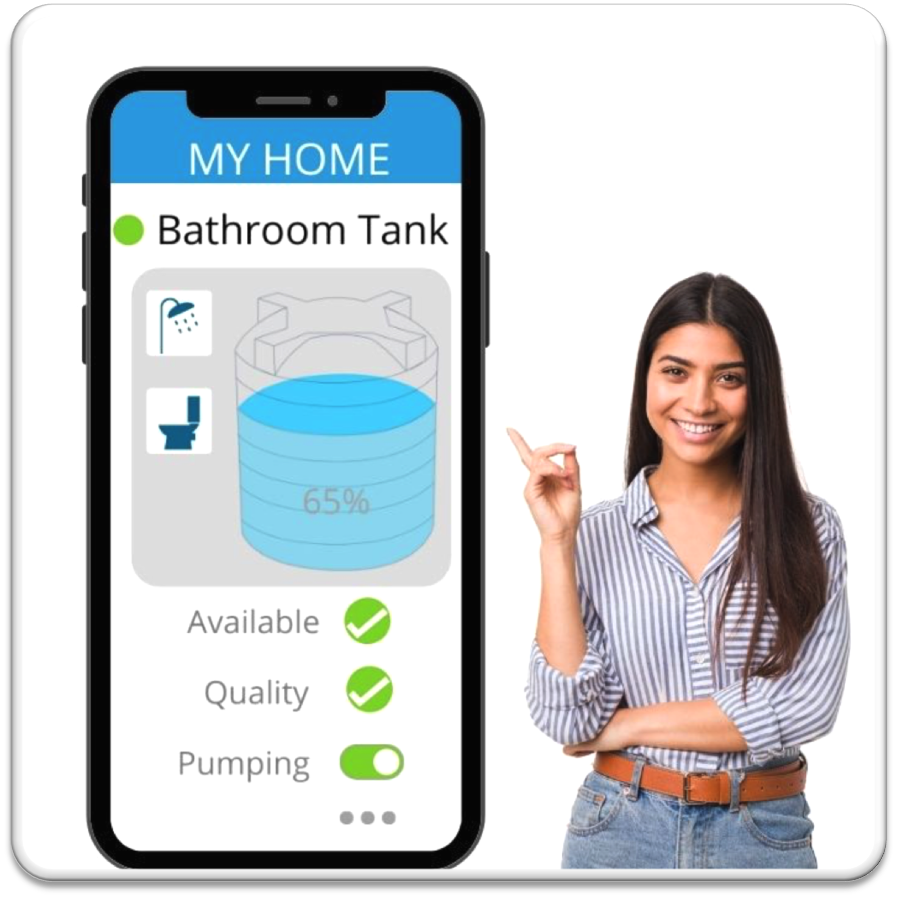 WaterApp salutes you: The Water Warrior!
Ensuring Water Availability
Simple, user friendly display
Availability
Quality
Analytics
Empowering Water Warriors
Reduce your water footprint
Critical Alerts
Data based Decisions
Water Scorecard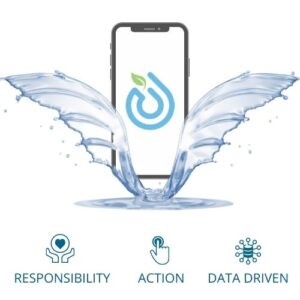 A POWERFUL COMBINATION THAT FLOWS LIKE WATER
Water is Everybody's Business and WaterApp is for Everyone!

Residential
Real time Visibility
Critical Alerts
Usage and Trends
Tanker Tally

Industry
24×7 Fire Tank Visibility
Reduced Manual Supervision
Cooling Tower/ RO/ Bore well
Water Cost Projection

Farmer
Wells/ Bore Wells Visibility
Recoup Rate
Pump Health
Crop Planning

Ground Water
Rivers/ Dams
Wells/ Bore Wells
Remote Monitoring
Data Logging and Sharing
Water Balance Model
Water Warriors Share their Experience with WaterApp
Amazing Technology
With WaterApp I can gauge the occupancy and water situation of my resort from anywhere. It has freed up my time considerably.
Sharad Parulekar
Owner, Gaaz Resort, Goa.
Brilliant IoT
WaterApp shows all level, energy, flow info on a single platform. This is ground breaking technology
Sushant Raj
Groundwater Researcher, Adarsh Foundation, Pune.
No more Overflows!
I love WaterApp! It's very simple to use and helped us to control our overflows and ceiling leakages.
Supriya Kotnis
Owner, Aster Court Bungalow, Pune
Zero Tankers
From a requirement of 6-7 tankers daily, our society went down to zero tankers!! No water cuts, just smarter management. Kudos to the WaterApp team!
Abhijit Patil
MC Member, Solitaire Residency, Pune
Two Tankers Saved Daily
Thanks to WaterApp, I could increase my bore well yield and reduce my tanker requirements.
Anil Pednekar
Director, Auto Precision Industries, Mumbai
Reliable Technology
I do not have to depend on unreliable staff as I can see all water info on my phone. All our water emergencies have ended since we got WaterApp.
Rohit Rajguru
Supervisor, Kapil Tranquil Greens Hsg Soc, Pune.
Hi-Tech Water Management
Finally, hi-tech water management technology has come to the residential sector. WaterApp has made our water management very simple and we are waiting for their smart automation system to be released.
Suresh Kulkarni
MC member, Albacitta Housing Society, Pune
What cannot be Measured cannot be Managed!
2
DETAILED SITE SURVEY
We study your water configuration
Tanks, Pipes, Pumps
3
QUOTE + OPTIONS
We present our quote
Suitable payment option
4
INSTALLATION
No downtime
No pipe cutting
5
WATERAPP IS LIVE!
We commission your WaterApp
We configure appropriate access
It is Time for Each of Us to Become a Water Warrior.
Sign Up NOW!
Please fill up this form and we will contact you for a site survey.